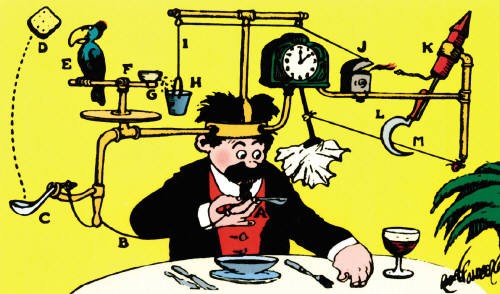 Fintech is hot; as I'm sure I don't need to remind you. I just went online to find the top 10 opportunities. Here they are. I can't argue with any of the topics on the list.
Mobile Banking and Financial Inclusion for Underserved
Smart Personal Finance Management
Affordable and Easy Accounting for Small Businesses
Innovative Payment and Money Transfer Processing
Peer to Peer Lending and Microfinancing
Accessible Investing and Online Trading
Simplified Crowdfunding
Big Data and Predictive Analytics for Fintech
Digitized Insurance Experience
Blockchain and Digital Currency
But here's the thing. When you check them all out there's no mention of behavioral finance. And here's me thinking this is all about FIN- Tech. Get it? Am I missing something?
Could it be that the fintech crowd doesn't think behavior matters? That it is not an important variable? Or that psychology is just too soft and squishy a subject to be worthy of serious scientific endeavor, or too new to be taken seriously….? Hmm, that's worth exploring further.
I wonder what could be going on here? This brings back some sensitive memories, like when it was topical to talk about the hard and the soft sciences, with the soft sciences receiving a small but discernible curl of the lip. Like, they're not worth exploring if you are into the real hard stuff.
Now of course there would be many who don't consider economics to be a hard science, its (pseudo?) math focus notwithstanding. But you would think that finance would just about make the cut, Black-Scholes falling from grace notwithstanding. But in this telling, finance is the hard science and behavioral finance the soft-science underbelly.
Here's what I think is going on. The economics guys have teamed up with the MBAs, both of whom are actually closet positivists who think that psychology, behavioral and neuroscience are too imprecise to be worthy of their attention. What is worthy are Big Data, math with rigor (which excludes pure math of course) and algorithmic ways of doing things, souped up with AI as necessary. But behavior just doesn't make the cut.
So the cultural divide still persists, almost 60 years after CP Snow coined the term The Two Cultures. Before, the dichotomy du jour was hard vs soft science. Now it's fintech vs behavioral strategy and neuroscience. Plus ca change etc. etc.
What all of this seems to mean is that the fintech types see behavior as a step too far and they really are not going to go there, no matter what. They were never taught about behavioral finance because the academics largely have ignored it, 3 Nobel Prizes notwithstanding. Until it's shoved in their face by dark reality, it's going to remain in the shadows, at least for them.
Why would the fintechnorati feel this way? Could it be because behavioral finance takes formal account of irrationality and they still remember all the lessons which drummed into them that homo economicus always makes rational decisions, reality to the contrary? Or could it be that it just makes the math too hard? Who knows? In 20 years people will be writing books on this, just like the books that hundreds of years later excoriated the inquisition for being so crassly stupid about heliocentrism.
Ironically the popular writers have picked up the cudgels on this one even though the academics and fintech types haven't. Authors such as Malcom Gladwell and Nouriel Roubini are writing for the people who have to use this stuff and that's why they're so popular. But the professionals are missing this boat in a really big and splendiferous way.
My sense is that more aggressive and innovative types of going to run with this ball and outwit the fintech traditionalists. The Chinese maybe? Anthropologists, God forbid?
Science has a nasty way of going in the right direction anyway and making hitherto sceptics look like know-nothings. Watch for it to happen with fintech too.