Executive Behavioral Financial and Valuation Leadership Training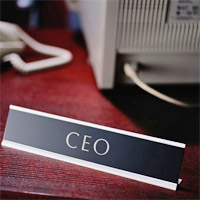 Seminars on Financial Impact Improvement for Executives and Managers
The Perth Leadership Institute runs seminars business leaders and managers of companies and divisions and units of larger companies. They are aimed at improving the financial and valuation performance of these leaders. These seminars make business leaders aware of their personal financial behaviors and their impacts especially on the market value and valuation of their enterprise. They provides an approach to improving both personal and corporate financial impact and performance.
Executive Training Focused On Financial and Business Outcomes
The seminars are not simply presentations. They comprise several presentation modules each followed by workgroup sessions that examine more closely issues in the previous presentation module. Open seminar discussions create further opportunities to explore strategies for improving the financial and business outcomes of the organization through focusing on financial leadership impact assessment and development and so enhancing overall financial and valuation effectiveness. These seminarsare designed to be highly interactive so participants should come prepared to be actively involved, not just to listen.
Simulations of Financial and Valuation Impact That Get Results
Our Senior Executive Seminars are aimed at both executives in senior positions and those who aim to get there. Our seminars provide them with a simulation of what it takes to increase the financial performance and market value of their unit and of the overall enterprise based on their individual Financial Signatures™ and personal profiles. Again our approach is totally unique and based on field research into executive personal profiles and financial and valuation outcomes.
The Senior Executive Seminars usually last between 4 hours and 3 days, depending on customer objectives.
Who Should Attend Senior Executive Seminars:
Senior executives of these companies that need to anticipate the leadership issues and performance challenges at the next level up in their organization.
Mid-level executives who wish to understand how to transition to the next levels of management and particularly how their own leadership style impacts the financial and valuation objectives of their organization.
CEO Boot Camp
Read our article on why CEO's fail and how to improve CEO performance.