Perth Leadership Internships
---
"I feel so grateful to have been given the opportunity to complete my internship at Perth Leadership institute. Dr.  Prince worked with me more like a mentor and a friend, or even like a father. He genuinely believes in me, care about me and my future career, and can be counted on for honest feedback and encouragement. Except the basic business tasks I did during my intern time, I would say to "think out of the box" is the best things I've ever done.  I used to be imprisoned in accounting major, with no interest and just for an easy job hunting. Under Dr. Prince's guidance and inspiration, I dropped accounting major and begin to take time to just stay and get me thinking in new directions about other parts of my life. If it wasn't for Dr. Prince, I would not know the meaning of leadership. I've learned so much and appreciate the time Dr. Prince spent teaching me new skills and useful industry programs. I feel I am ready for the next steps that will bring me closer to my goals. Thanks again to the guidance!" Xiwei Lou, University of Florida student 2019
---
"It's amazing to work in Perth Leadership Institute. Mr. Ted, the CEO and founder, is really brilliant and always looking forward. He is more like a mentor or a friend to work with. He really cares about his interns and taught me not only lots of technical skills, but also wise ideas in behavioral finance area. If you want to develop yourself to prepare for future careers, I would always say Perth Leadership Institute Internship is the right opportunity. Best employer, clear career life, and innovative knowledge in behavior finance and much more are what you will gain here." Dian Li, University of Florida student 2019
---
The Perth Leadership Institute runs internship programs for students and others who are interested in gaining hands-on experience in a business environment where we develop, market and sell cutting-edge products and services. Our aim is to create a work role and environment that will be customized to your particular aims and aspirations and that will stimulate and develop you as you progress within it.
You will gain valuable experience as you work first-hand with seasoned executives from the business world. You will have close contact with senior business people – the type of contact you just don't get when working for large companies where you can get stuck in the hierarchy.
Our interns have been extremely successful in getting jobs following their internship with us. This is because they participate in business projects that are of immediate relevance and use to many jobs. These roles include, IT, web development, SEO, marketing, product development, project management and other areas. Employers recognize that we are a global leader in the leadership development area and they therefore accord our interns a very high level of respect due to the unique experience they get with us.
During your internship we will work with you to show you skills you will not gain anywhere else in how to land the job you really want. Our background in leadership and with senior executives globally gives us unique insights that we can provide to you to give you a huge competitive advantage in your job search, no matter what your educational area or your nationality.
Testimonials
I worked with Ted as an intern for about four months and had a meaningful work experience doing a mathematical modeling financial project. He is a nice person and easy to get along with. During the internship I was often surprised that Ted is so very hard working and so serious about the company's work. I would recommend Perth Leadership as a great intern experience for any advanced students.
Juntong Deng, Master's in Information Systems and Operations Management, 2018
---
I spent time working with Perth Leadership Institute as an IT intern during 2018. I not only learned a lot of technical knowledge, but also learned about American culture. At the same time, Ted also helped me polish my resume and gave helpful advice for my job searching. Many thanks to Ted for his patience and generosity. Ted is a humorous and intelligent man, everyone would benefit and be happy to work with him. I believe that working with Ted is a very good chance for self-improvement.
Lu Han, Master's in Information Systems and Operations Management, 2018
---
I was awarded a 4 months internship in Perth Leadership Institute which helped me a lot on getting my ideal job. Before I started my internship here, I was not sure which field of work I should seek. After discussing with him several times, Dr. Ted Prince helped me to figure out how to match my background to the job markets and how to prepare for future possible opportunities. Dr. Prince is always willing to help you in not only solve the problem that you met in web development but also to tell you how to work and talk in American culturally-appropriate way. Dr. Prince worked with me like a friend and he provided me the opportunity to help me to get practical experience and job. Before I got the final interview, he gave me a mock interview and told me a bunch of interview skills which finally help me get my job.
I will always recommend Perth Leadership Institute internship as an awesome opportunity for any students or graduates who want to find a good job or get practical working experience. It was totally a good preparation for your future full-time job. What you will get in Perth Leadership Institute is not only experience but more about confidence and skills.
Doris Liu, University of Florida graduate in Information Systems and Operations Management, 2015
---
Dr. Ted Prince  is a great mentor and also a nice friend! I learned a lot form my internship in Perth, both in the technical and behavioral areas. I believe the internship in Perth helped me enormously me to find a job in the United States. Thank you again Ted!
Yue Dong, Master's in Information Science and Operations Management 2015
---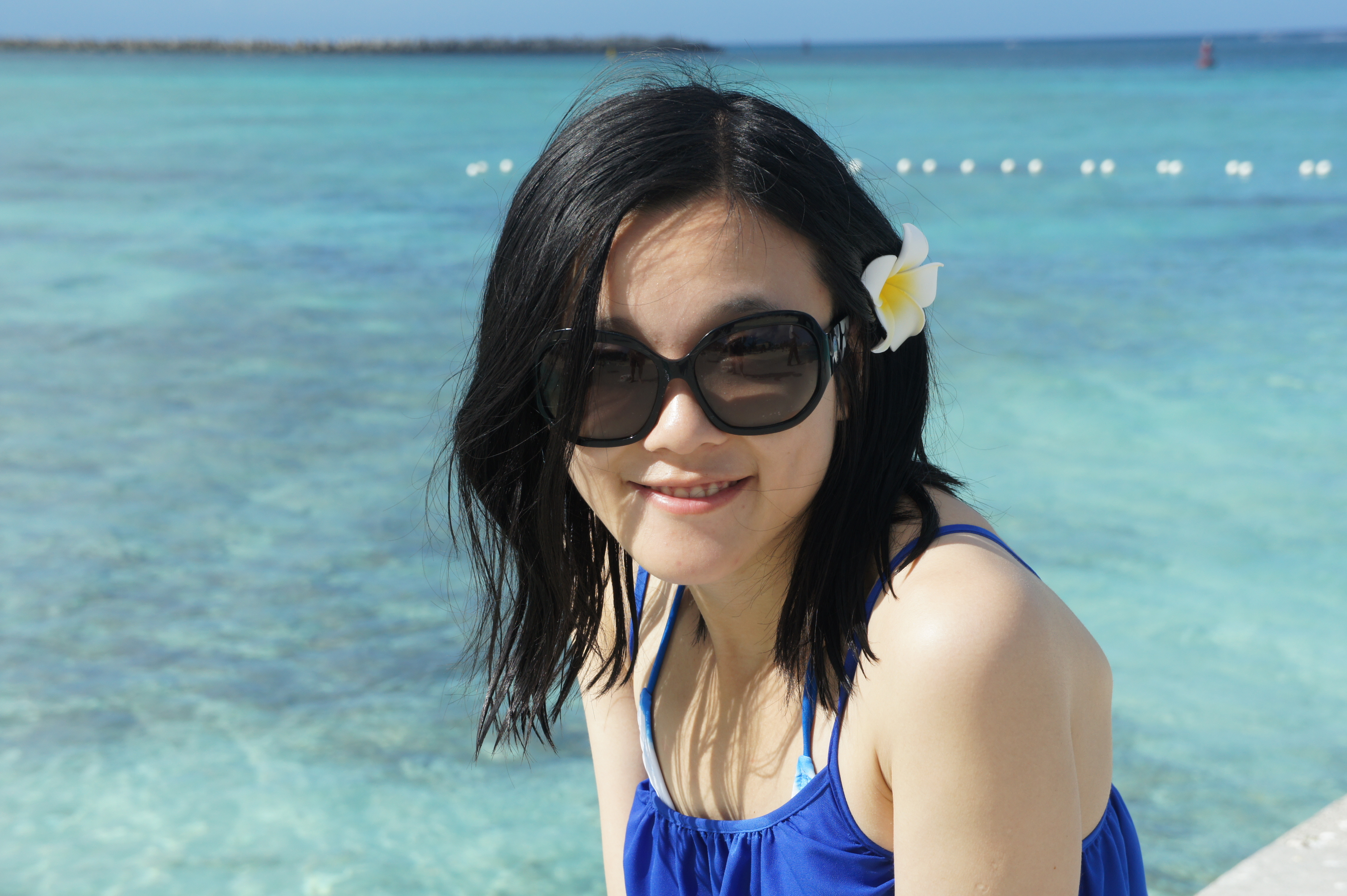 As an intern in Perth Leadership, my three months internship offered me numerous learning opportunities beyond what I envisaged. It is the people there who made the experience more interesting and valuable. Before I worked for Perth Leadership, I knew little about consulting and about real business. In those months, Perth guided me to carry out practical tasks immediately applicable to any real job. In particular I learned SEO approaches applicable to search opportunities and visibility strategies for a company's official website. I  could immediately feel a huge improvement in my business familiarity and expertise. In another task I was given, to strategize methods for enhancing ROI metrics on the major search engines via organic search, I learned how to analyze problems from customers' eyes and from the perspective of investors.
 Dr. Ted Prince is intelligent, amicable and humorous. He worked with me not as a boss but a mentor and a friend. Dr. Prince instructed me a lot when I started to search for jobs before graduation, like building networks by inviting me to party of local entrepreneurs, and helping me polish my resume and cover-letter. With his suggestions and experience from the internship I got almost immediately another great internship in a cloud technology position in Silicon Valley. If there were any great place in Gainesville for you to improve your experience and job suitability, Perth Leadership is definitely a good start.
Wendy Liao, MSc., (Industrial and System Engineering), University of Florida, 2014
---
An internship at Perth Leadership Institute offers an ideal opportunity to get to know a practical work environment. At Perth, Dr. Prince assigns intern positions specifically suitable for individuals based on one's specialty. As a technical intern, I had a great time working on practical challenges in a real business context. Co-workers help each other: I felt especially thankful when I was doing the internship because the previous and current working interns would give you a hand whenever you need. My five months internship experience significantly built my confidence, which is particular important when I was seeking a full-time job. I found it very beneficial to work together with my co-workers and Dr. Prince because the cooperative work greatly ignites my passion to put more effort on my internship. More importantly, Dr. Prince spent lots of his personal time to give us interns many useful lessons that one would not learn anywhere from universities. I felt very lucky to have this opportunity to work with Dr. Prince on my development and testing position and to improve my interpersonal skills. This tailored-for-you internship is unique yet very beneficial to anyone who wants to learn the business, market or tech industry and eventually land in an ideal full-time position.
Bowen Zhang, University of Florida graduate in Electrical and Computer Engineering, 2014
---
 My internship in Perth Leadership Institute was definitely a great start for me following graduation and would definitely be a noteworthy experience for new graduates and students who want to find a good job and their right career path. Having experienced four months working there, I learned a lot and got valuable knowledge from Dr. Ted Prince. Ted is really an energetic, talented and experienced boss, and I feel lucky to have met him. After talking to Ted about my interests and previous background, I started doing system development, and gained IT knowledge that was highly applicable and practical. At the same time, I got to know a lot about business models and the operations of a company. Besides, Ted always gave me advice about how to work efficiently and provided me a very broad understanding of the current job market. As a new entry-level employee, it was really a treasure acquiring such information. Now I got a job as a Quality Assurance Analyst in a software company, and this experience really helped me a lot not only to get my current job, but also in my future career development.
Vicky Lee, University of Florida graduate in Industrial and Systems Engineering, 2012
---
"The hands-on, real life experience that I gained through my internship at the Perth Leadership Institute has proved to be invaluable. The experience is something that I would never have encountered during my classroom studies. I implemented professional videos editing tools to create Perth's unique Internet TV metaphors channel, and worked with the website design team to improve the website's performance with one of the most advanced CMS systems. In additional to these projects, I also participated in the Perth PLOM training, from where I had the chance to meet CEOs and company executives from all over the North America and learned innovative leadership knowledge that I could never obtain from anywhere else. I particularly enjoyed the confidence that Dr. E. Ted Prince put into the interns. It allowed us to take full responsibility and to be really involved in the projects. I think that very few internships offer such an opportunity to show what they are capable of. Doing my best for the Perth was a both a rewarding and a pleasurable experience." Melody Sun, Master's in Information Systems and Operations Management 2012
---
"I worked for the Perth Leadership Institute in the marketing team during 2010, where I was involved with finding and developing possible marketing partners and building alliances on both an international and regional level.
When I applied for the internship, it was really the culture of the company rather than the professional side of things that I was initially attracted to. Their unique coaching model also taught me not only how to conduct marketing, but also what business acumen is and how to use it in your professional role. Also they have a really good reputation amongst the University of Florida community..
There's such a variety of work and opportunities that interns can actually get involved with; I've been to networking events, business development and secondments to different business areas – all of which are actively encouraged, so you never feel like you are limited or pigeon-holed in your core role. Perth really encourages its interns to take opportunities for personal development so there are loads of courses you can go on. To me, Perth is one of the best companies to work for." Lily Liu. MS, Hospitality and Tourism Management, 2011
---
"I worked for Perth as an intern for almost 2 years. My job was to develop marketing materials in Chinese for the Institute. During my internship, the Institute provided me with leadership training so I gained a lot of knowledge about leadership approaches and how to assess leadership skills. Also, working for Perth enabled me to be more familiar with American standard business approaches which was really useful in my academic studies (in graduate business school) and for my career development.
Dr. Prince, who was also my supervisor, was a very good tutor and career advisor. He taught me not only business knowledge, but also how to communicate with others. Especially when I had setbacks during my job hunting, Dr. Prince gave me a lot of advice, which helped me enormously to get a job eventually. I am really glad that I had the chance to work for Perth Leadership Institute."  Yuda Chen, University of Florida, MAIB 2011
---
"My internship at Perth has been a remarkable experience. It provided me with valuable working experience that complemented my engineering and business management education. The knowledge and skills that I acquired at Perth have definitely helped me prepare for my career. I built confidence and improved my communication and time management skill sets. The personal experiences and lessons shared by Dr. E. Ted Prince exceeded anything that can be learned in a classroom. Working with Perth was the best decision I have ever made in my professional and personal life." Emily Cheng, UF graduate M.Eng, M,Sc. 2011
---
"My experience at Perth Leadership Institute has made me more prepared for the ever changing business world. The unique idea of business acumen has opened doors and eyes of many employers because of its rare presence in companies despite its very sensible and effective ideology. The great thing about Perth is you learn many useful skills ranging from sales to management. Working at Perth actually gives you experience and doesn't just waste your time doing monotonous activities many other companies practice for interns and I thank Perth for that. " Ryan Collins, University of Florida, graduate 2010
---
"My internship in Perth Leadership Institute has equipped me with real life business, leadership and personal skills that can never be found in textbooks. By working closely with veteran CEO Dr. E. Ted Prince, I gained a massive amount of business insights & techniques that highly differentiated me from other graduates and really impressed the recruiters. I feel so fortunate to have had such an opportunity to learn all these lessons at such an early stage of my life. And most importantly, the career coaching from Perth has landed me a dream job in the US in a highly competitive job market which, as a foreigner, is harder to get employed in. I highly recommend working with Perth since the internship will offer you an experience that you will find nowhere else in the market." Eric Huang, Master's in Information Systems and Operations Management, University of Florida, 2010
---
"Interning at Perth has given me an excellent opportunity to transition from the classroom to the workplace. Not only have I gained the confidence to speak one on one with executive staff members of Fortune 500 companies, I have also learned the true meaning of professionalism and integrity as I observed the Perth staff in action. From my experience in sales at Perth, I have learned that being genuine and sincere is made easy when one believes in the end product." Melissa Crumbly, University of Florida student 2009
---
"My intern experience at the Perth Leadership Institute has been valuable. Lessons I have gained from my fellow professionals have allowed me to gain a better understanding of sales. By developing the right mind set and being persistent, I have been able to establish relationships with executives of multi-billion dollar companies. " Ali Al-Rajhi, University of Florida Master's student 2008
---
"If I had not completed the internship with Perth, I couldn't call myself a graduate. Perth not only gave me the opportunities to practice what I learned in class, but it also taught me how to work with highly experienced people. The working environment is so friendly and open minded. I could utilize my ideas 100% and I learned new things every day. I'm so delighted to be a part of the Perth Leadership Institute."Kornsiri Thirawongpaisal, University of Florida student 2007
---
Time Commitment

We understand that you are managing a busy course schedule and so can create a timetable that fits with your needs. However, we also expect from you a professional approach in meeting our agreed timetable with you.

We require a minimum commitment of 10 hours per week. This requirement depends on the projects being undertaken at the time, and will be agreed with you in advance.

Internships can run concurrent with the each university term, or on an ad-hoc basis, as agreed. We have three levels of internships, as follows:
Silver Level

Completion Criteria – 112 hours (14 weeks, 2 x 4 hour shifts per week)
Gold Level

Completion Criteria – 168 hours (14 weeks, 3 x 4 hour shifts per week)
Platinum Level

Completion Criteria – 224 hours (14 weeks, 4 x 4 hour shifts per week)
Reference Letters

We will provide reference letters for interns who successfully complete either the Silver, Gold or Platinum level internships with us.
Available internships