Details

Hits: 25284

Do CEOs Correct Their Business Strategy?

This may seem to be an oxymoron. After all, aren't CEO supposed to lead?
Don't they make changes to their business strategy when they see things
are not going the way they were supposed to? But, of course, this idealistic
view often does not hold. We have only to look at the rapid rate at which
companies change their CEOs to know that the change results from their
frequent failure to adjust their business strategies.
Same Companies, Same Market, Different Leaders
What if we could identify several companies, all in the same market, with
leaders having different business personalities? Would that help us address
the issue of the importance of the business personality of the leader in
analyzing the different outcomes of these companies? While there would still
be countless factors, it may well shed some light on the issue. So let's look
at an example using this type of approach.


The Impact of Business Personality on Management Techniques
In themselves the management techniques we have set out above appear
unremarkable, even banal. They are the stuff of any management textbook.
They will be dealt with in MBA, executive education and leadership courses.
In theory every senior executive, let alone a CEO is totally aware of them all,
and knows when to use them. Why dredge up old knowledge here that is well-known
to everyone?


Deconstructing The CEO's Hidden Mission
Every executive can be defined by eight fundamental behavioral drivers,
each of which can be linked directly to a specific type of business outcome.
Together these define his business personality. These characterize any management
decision that he makes and form the starting point for our analysis of business
personality. As you will see later in the book, the business personality shows
us the leadership type of any CEO, executive or manager.
Details

Hits: 18257
Academic Resources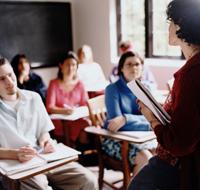 McGraw Hill will provide a complimentary copy of The 3 Financial Styles of Very Successful Leaders to accredited professors who teach business courses at any level in accredited institutions of higher education. If you are qualified you may apply for the book here.

Please note that this program in administered by McGraw Hill and not by Perth Leadership and all communications should be with that organization.
Content Summary
The book develops a new approach to analyzing the impact of financial decisions by executives in organizations in both the public and the private sectors, although it is more oriented to the private sector. The book shows that all individual have personal financial traits that express themselves through our financial decisions in characteristic ways. The expression of these traits reflects a Financial Signature® that each individual possesses. There are nine Financial Signatures®. Each of these will lead to a characteristic impact on financial performance and this, in turn, will reflect itself in the valuation outcome of an organization. By understanding our Financial Signature® we can improve our financial performance and that of our organizations and align ourselves more closely with the valuating target of the organization we work within.
Relevance to Business Courses
The book is relevant to a wide variety of courses in business. These are detailed within the course outline guide. The book is based on concepts of behavioral finance. As applied in such, it integrates findings in the behavioral sciences with those in economics, fiancé and management. Instructors should therefore note that the book and its findings can be applied and integrated in a wide variety of course that will provide new and intriguing material for students. In particular it will show them the practical aspects and real-world aspects of many of the more theoretical disciplines by showing then how these need to be modified by understanding how behavior impacts models of economic and financial functioning.
Course Outlines
The book may be used for the following courses on a full semester basis:
Entrepreneurship
Organizational Behavior
Management
Human resource management
Personnel management
Human resource strategy
Business strategy
Behavioral finance
The following courses may also be taught with the book as one component:
Entrepreneurship
Organizational Behavior
Management
Finance
Marketing
Human resource management
Human resource strategy
Industrial psychology
Personnel management
Business strategy
Behavioral finance
A course outlines and other details are available for download in PDF format.
Details

Hits: 19753
Perth Research on Financial Signature®
Perth operates a vigorous and continuing research program based on its own fieldwork, work with clients, and analysis of the data that emerges from both client assignments, assessment results and its ongoing research into behavioral finance. Perth's products are all based on its proprietary and original research. As a result, Perth has a continuing pipeline of new products and services which are cutting edge and are defining new pathways for leadership and exexcutive development.
Perth's original research is also reflected in its numerous publications in both professional and academic journals. It is also reflected in its White Paper series on emerging issues and trends in the industry and the contributions that Perth is making to thinking in these areas.
The concepts and basic research underlying Perth's Leadership Outcome Model™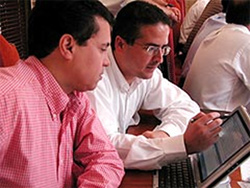 (PLOM) have been developed over the past 15 years. The formal field studies and research underlying the Perth assessments date from 2001 and have been conducted continuously since that time.
Over that time the Perth Leadership Institute has conducted research to identify and validate the traits and behaviors of executives that are related to their impact on the financial performance and valuation of the enterprises in which they work.
Research Design
The research was conducted in five stages:
Stage 1    Research and Interviews with CEOs
The researchers interviewed and selected a group of almost 200 CEOs. Of this group, a subset of 127 CEOs was used as the basis for the final database since there was inadequate information on the full sample. This database was used as the basis for the development of formal hypotheses and for statistical analysis of the Perth model.
Stage 2    Research on Well-Known CEOs
A group of 60 well-known CEOs was selected on whom there was extensive public information and written materials, both on their personal traits and their financial performance. This group was used to populate a database to further refine the hypotheses and to conduct further statistical analysis.
Stage 3    Development of Assessment Instruments
The research results from Stages 1 and 2 were used to build several assessments that could link the personal financial traits of executives to the financial outcome of their organizations.
Stage 4    Field Testing of Assessment Instruments
A new set of 48 CEOs and senior executives was used to test, refine and enhance the assessment instruments. This took place over a period of some 3 years.
Stage 5    Customer Testing of Instruments
To conduct, predict and validate the concepts, two field studies were conducted -- (Study 1) the top 35 executives of a $480 million, company and (Study 2) a new set of 21 practicing or retired CEOs and top executives.
Research Results
The assessment model and instruments developed by Perth proved to have high levels of testing reliability. The research results are:
The variables used to determine a leadership style were independent across modes
The variables used to determine a leadership style were independent of each other
The variables used to determine a Financial Signature® were independent variables.
The variables used to determine corporate Financial Signature™ (the perceived financial culture of a company) were not influenced by the personal Financial Signature® of the test subjects
The corporate Financial Signature® as perceived by the test subjects was no different than the aggregate Financial Signature™ of the test subjects, showing that they accurately reported the Financial Signature™ of the enterprise.
The variables used to determine leadership style and valuation impact behaviors as defined by Perth's Leadership Outcome Model™ (PLOM) were independent of each other
Validation of Model Constructs
The assessment model and instruments developed by Perth predicted with high accuracy the executive style of the subjects, the Financial Signatures® of the subject, and the valuation trajectory of the enterprise. The research results were:
Predicted the executive type of the subject as verified by individual interviews, and third-party confirmation e.g. other company senior executives, and:
Predicted the Financial Signature® of the subjects, as verified by third-parties e.g. other company senior executives.
Validation of Relationship with Outcome
The key hypothesis of the Perth research is that executive behavior and personal financial traits are significantly associated with valuation and financial impact and enterprise outcome. In the CEO database, enterprise outcome was represented by the variables, assessed profitability or sustainability. Sustainability is the ability of a company to continue as a going concern, whether it is profitable or not. For technical reasons, the concept of sustainability, rather than profitability, was used as the main proxy for enterprise outcome.
Financial Signature® was highly correlated with financial outcome as defined by sustainability.
Leadership type was highly correlated with enterprise outcome.
Ongoing Research
Perth is continuing to conduct research with data obtained from its ongoing program of executive assessment instruments. This data is being reviewed continuously to check against the original hypotheses so that they can be tested, validated and refined.
Research Topics
The Perth Leadership Institute has a particular research focus in the following areas:
The Financial Signature® of the leadership team and company valuation
Equity valuation and financial culture.
Financial Signature® and industry verticals.
Financial Signature® and succession planning.
Financial culture and strategic planning.
The research conducted by the Perth Leadership Institute is proprietary. We are prepared to provide accredited academic researchers with access to our results under conditions which will protect the investment in our intellectual property. For more information contact our Sales Department.
Details

Hits: 18490
Organizational Development and Business Acumen
The traditional definition of OD focuses on developing organizational strategies, structures and processes in order to improve the effectiveness of the organization in achieving its goals.
A key goal of any organization is to improve its value. In the case of the private sector, this means increasing its market value and valuation relative to its competitors.
However in the past, there has been no way to formally link OD with market value and valuation. Thus OD practitioners focus on non-financial drivers of organizational performance, including emotional, psychological and sociological. Whilst these are valuable they have left a major gap in terms of showing OD how to link financial and valuation goals with OD practices and strategies.
This situation is now changing as the disciplines of behavioral finance and economics have started to emerge and have had an impact in the investment and financial areas and whose impact is now moving into the areas of leadership and management development. It is becoming increasingly clear that these disciplines hold the key to linking OD formally with valuation and financial performance.
The research by the Perth Leadership Institute is at the forefront of this movement, and is reflected in its many publications on this topic. The import of behavioral finance advances and its research is that OD needs to add also a focus on business acumen and financial impact in order to improve the ability of an organization to achieve its market valuation goals, a key issue for shareholders.
In sum, emerging trends are emphasizing the necessity for OD practitioners to become aware of behavioral finance and to use this to improve business acumen at the individual, team and enterprise levels as a way to increase the valuation of the overall enterprise.
Perth's leadership assessments are based on an innovative behavioral finance approach which is receiving increasing attention from both the academic and the business worlds. This approach adds a new dimension to OD, allowing financial and business factors to be formally linked to OD via a new type of behavioral assessment.