A Total Approach to Business Acumen and Financial and Valuation Performance Improvement
Messages and feedback go to "About Us/Contact Us"
The Perth Leadership Outcome Model is a total approach to business leader performance improvement. It is a formal and comprehensive methodology. It includes three core assessments which do the following:
Identify and measure Financial Signature®
Show Financial Mission and business impact of leadership role
Identify and measure the Financial Mission of the organization
These assessments also reveal to the extent to which an individual has changed in their financial behavior over their career, to what extent this change has been beneficial and what they need to do to improve their financial impact. We do this at the individual and team levels at both the middle and senior levels of the organization and with C-level executives..
Perth has a well-defined process and a comprehensive set of products and services to implement it, as shown below.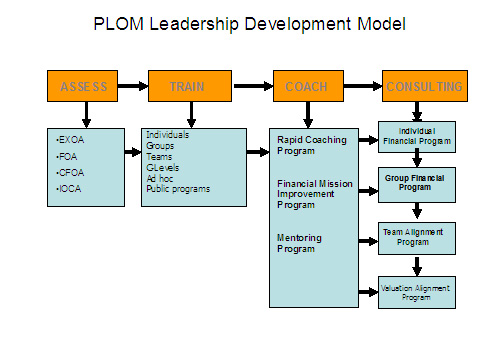 The Perth Leadership System provides solutions to improving the profitability and the financial outcome of the organization based on improving leadership capabilities and style of the leader. These include: