The Perth Leadership Institute Management Team
Messages and feedback go to "About Us/Contact Us"
---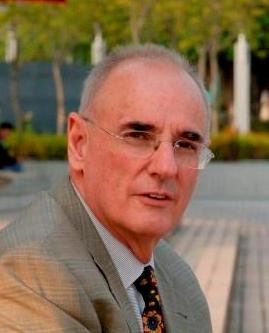 Dr. E. Ted Prince is CEO and Founder of the Perth Leadership Institute, a research-based company which provides programs to senior executives in large corporations worldwide focusing on behavioral finance in leadership and business acumen in leadership utilizing innovative new approaches. Dr. Prince is a globally renowned expert in the area of leadership and financial performance and in the development and use of formal assessment instruments for assessing and developing business acumen in executives and managers. He has a long history in entrepreneurship and is currently a judge for the Harvard Innovation Labs in its venture program and in particular for the President's Innovation Challenge.
Dr. Prince is the author of three books. These are:
The Three Financial Styles of Very Successful Leaders; Strategic Approaches to Identifying the Growth Drivers of Every Company, published by McGraw Hill in New York in 2005, which sets out a revolutionary approach to leadership performance and business acumen. The book was published in Traditional Chinese by McGraw-Hill in Taiwan in 2006 and in Simplified Chinese by Ewin Books/McGraw-Hill in China, also in 2006 and republished by China Financial and Economic Publishing House in 2012 in Beijing. It was voted amongst the top imported books in China by a top panel of Chinese publishing associations in 2007. The book was published in India by Tata McGraw-Hill in 2008.
Dr. Prince is also the author of Business Personality and Leadership Success: Using the Leadership Cockpit to Improve Your Career and Company Outcome" published on Amazon Kindle and the Barnes and Noble Nook in 2011 and also published in Chinese as a print edition by China Financial and Economic Publishing House in Beijing in 2012. This book shows the behavioral attributes that result in different types of business outcomes and is complementary to his book "The Three Financial Styles of Very Successful Leaders" which shows how behavioral attributes are linked to financial and valuation outcomes.
Dr. Prince has published a third book on new tech company startups based on his own experience, How Founders Can Bring Success to the New Silicon Valley in China, New World Press, Beijing, 2016. This book provides practical advice to both founders, CEOs and boards and includes information and advice usually unavailable to new founders.

Dr. Prince is the architect of the Perth Leadership Outcome Model™, the basis for the Institute's innovative business acumen and financial impact programs, which it conducts in corporations worldwide. This model, developed by Dr. Prince, is based on extensive field research with senior executives. It has led to the development of several innovative online assessment instruments by Perth to assess and measure the business acumen and financial and valuation impact of executives and managers.
Dr. Prince has numerous publications in the area of leadership, management, human resources, business strategy and technology in academic and professional publications in the US, China and the UK such as MIT's Sloan Management Review, the Review of Accounting and Finance, Human Resources Management International Digest, Chief Learning Officer Magazine, CFO Magazine, the American Academy of Financial Management, Leadership Excellence and many others,. He is also a regular columnist for the prestigious Peking University Business Review published by the Guanghua School of Management and also for the Chinese-language magazines, The China Times, China New Time and Top Capital (all published in Beijing) and has published in numerous other Chinese-language publications such as China New Economics and Finance, China Business Management Review, China Business Review, and China Corporate Finance. His work has been widely-reviewed in publications such as Harvard Business Review's Working Knowledge, Forbes Magazine, Financial Executives Magazine, Business Finance Magazine, CFA Magazine, Inc.com, HR World and so on as well as in other Chinese-language business publications.
Dr. Prince is a frequent speaker at industry conferences for senior executives, including CEOs and senior human resources and other executives. These include CFO conferences for KPMG, asset management executives conferences run by Institutional Investor Magazine, the Association for Corporate Growth, the Human Resources Planning Society, the Society for Human Resource Management, the American Society for Training and Development and numerous others. In additional he has been the keynote speaker for numerous conferences in China including at CEO conferences run by Manager Magazine. KBC seminars and by other organizations. He has spoken at numerous Chinese universities including Peking University, Tsinghua University, Fudan University, Sun Yat Sen University, Remin University, the China Europe Internal Business School and at many others. He has also taught financial leadership at the Shanghai University of Finance and Economics.
Dr. Prince has had extensive operating background over a period of 20 years at the CEO level in both public and private companies. He was Chairman and CEO of Clearstory, Inc. (formerly INSCI Corp), a Boston-based public (NASDAQ) software company, a role in which he served for a period of almost 6 years. He also served as President and CEO of the national computer services company, Computer Power Group (New York, (later acquired by Spherion) as well as other companies in the US and the UK. He has consulted with numerous companies and has served on the boards of many others. He has had extensive experience in the mergers and acquisitions field and has acquired many companies in both the US and overseas including Europe and Asia.
In his current work, Dr. Prince conducts leadership programs focusing on finance in leadership, behavioral finance and business acumen for senior executives focusing on their financial and valuation impact at leading companies worldwide. He is also a leadership and business acumen coach to senior executives and CEOs in some of the world's largest corporations. These programs focus on assessment, development and on selection of senior executives and well as on development and improvement of the financial and valuation impact of senior leadership teams, high potentials, general managers and senior financial managers.
In addition to his work with the Perth Leadership Institute, Dr. Prince has held the positions of Visiting Professor at Shanghai University of Finance and Economics where he taught finance in leadership and for a number of years was a Visiting Professor in Entrepreneurship at the University of Florida.
Currently Dr. Prince is a judge for Harvard Innovation Labs for its venture program and in particular for the President's Innovation Challenge.
Dr. Prince holds a BA First Class Honors degree in languages and political science from the University of New South Wales in Sydney, Australia, and MA and Ph.D., degrees in political science from Monash University in Melbourne, Australia.
---
Bill Haldane works with the Perth Leadership Institute to integrate executive selection, recruiting and development in large corporations with the Institute's leadership approaches. Bill is also President and Founder of Haldane Diogenes, an executive recruiting firm in New York. Bill was formerly a Director and Partner at Heidrick & Struggles, based in the New York office, and a member of their Consumer, Industrial, and International practices.
Bill's search activity spans senior management in natural resources, pharmaceuticals, and consumer products, as well as marketing and communications. He has successfully completed assignments at the Chief Executive, Chief Operating, Chief Financial Officer, and Director levels for Fortune 500 companies, and has gained exposure to the business community in North and South America, the U.K., Europe, Australia, and South Africa. Consumer clients have included American-Italian Pasta, Colgate-Palmolive, Pennzoil, Philip Morris, and Pillsbury, where he put in most of the senior management team.
Prior to joining Heidrick & Struggles in 1992, Bill was an Executive Director of Russell Reynolds Associates. Previously he was in advertising as a Senior Vice President at McCaffrey & McCall and before that at Doyle, Dane, Bernbach, working on P&G, Heinz, and Borden. Other career experience includes three years in sales management with Wedgwood China and Galway Crystal in the United States, and one year in marketing with Simon Engineering in England.
Born and raised in Belfast, Bill received Bachelor of Business Studies and Master of Arts degrees from Trinity College, Dublin. He also studied at the College of Law in England. Bill serves as a Trustee of the Trinity College, Dublin Fund, as an advisor to New Millennium Beef, and has worked actively for peace and jobs in Northern Ireland.
---
Lisa Tromba, is a well-experienced Executive Search, Leadership Assessment and Advisor, delivering intelligent leadership solutions to client organizations spanning the Fortune 500, as well as private equity backed, and privately held companies.
A Partner with August Leadership, Lisa serves clients across Consumer, Food & Beverage, and industrial markets globally.  Her work spans functions and leadership levels through to C-Level.  She is also a member of the firm's Human Capital Practice and the firm's growing Finance Officer Practice. 
Lisa has earned a successful track record of delivering diverse slates of candidates to her client base.  She leverages her business-focused leadership assessment credentials to strengthen client organizations through an approach that elevates executive due diligence, revealing executive potential and best organizational fit from a mission and situational perspective.
Lisa has been working with the Perth Leadership Institute since 2012.  She serves in an advisory capacity on the Board of The Board Leadership Institute and incorporates Perth's Outcome-based model into her client solutions. 
She is a member of Women in the Boardroom, Association for Talent Development, and she has been long affiliated with SHRM, HR People & Strategy, the Council of Supply Chain Management Professionals.  Lisa has spoken on the topic of leadership to corporate, trade and academic groups, including UCONN's MBA Program.  Lisa is quoted in the book, From Cinderella to CEO and she is currently co-authoring a leadership book with Dr. E. Ted Prince.
Lisa holds a Master's degree in Communication with an emphasis in Organizational Development.
---
  Global Partner for China
 Leon Cai is a global partner of the Perth Leadership Institute for China and is located in Shanghai. He has been ranked among the top ten most influential Chinese trainers and was the winner of "Honor    China Award". He has long been a leading figure in China's training and consulting industry according to the Discovery channel of CCTV (Central China TV).
 Leon Cai graduated from Fudan University, a top-ranked university in China. In his professional career, he worked as a management consultant for a globally-recognized consulting company for five years and   served as as senior-level executive in a Fortune 500 company for a decade.
 Leon has worked with and learned from many world-class leadership experts such as John Kotter, Leadership Professor of Harvard Business School, Paul Hersey, chairman of the American Center for Leadership   Studies, Larry Donnithorne, originally a Chief Strategic Officer at West Point, and Dr. Ted Prince, Chairman of Perth Leadership Institute since 2005.
    Leon has served as an important business partner of Dr. Prince since 2008 and devoted himself to promoting Perth products and organizing Perth events in China. He has developed his own unique leadership  thinking and methodology. He had his first leadership book published in Chinese in 2012. His book, "Gear-Shifting Leadership" was ranked in the top 10 most influential books in China. The 2nd edition of this book was published in 2019 and 20,000 copies were sold within one month.
"Gear-Shifting Leadership" will be published in English in 2020 and versions in other languages will also be released in the near future.
Leon Cai is the author of many bestsellers in China. Besides "Gear-shifting Leadership", he has also published several other books including "Critical Control Points in Sales Management", "Soft Negotiation", "Blue Marketing, Red Sales", "Left-Hand Service, Right-Hand sales" and "Strategic Selling".
Leon Cai firmly believes that the training programs and assessment tools of Perth Leadership Institute can help more Chinese enterprises to further grow and develop.
He will continue to launch marketing events for Perth products in China and make Perth even better known to more and more Chinese leaders and executives.
---
Andy Follows re
presents Perth Leadership Institute in the UK.
Andy's core strength is his ability to empathize, build relationships and connect with others at a level that enables them to realize transformational personal insights. Combining a naturally warm disposition with the Perth  methodology, he helps business leaders hone their behaviors to maximize profitability and reduce risk.
During a successful international career as a senior executive in automotive financial services, he came to realise that his real passion lies in helping others to achieve desired outcomes effectively and sustainably. Whilst on this journey, he became very interested in the field of behavioral finance, especially the impact that our innate cognitive biases play in determining our behaviors and results.
He continued in operational roles whilst building up his expertise in executive coaching, facilitation and the Perth methodologies until the time came to pursue full time his passion for developing others.
His most recent corporate position was as CEO of Tesla Financial Services UK, where he led the development and launch of a new in house auto finance company for the Silicon Valley energy disrupter.
Prior to that, as CEO of BMW Financial Services NZ he increased profitability threefold in three years and helped establish BMW's APAC Regional Services Center by becoming the first market to transition to the overseas operations back office.
Before moving to New Zealand, he spent three and a half years in Singapore working on business development for BMW across Asia Pacific markets and setting up a new financial services entity in that bustling city-state.
He spent seven years in the UK at Alphabet, BMWs multi-make leasing company as National Sales Manager and Head of BMW Corporate Finance.
It was during his time at BMW that he became introduced to Perth. Fascinated by the Perth Leadership Outcome Model, he studied with Dr E Ted Prince to become a Perth Certified Consultant in 2013 before working with Dr Prince to develop and launch Perth's unique innovation program across BMW Financial Services' Asia Pacific markets later that year.
Andy has a Postgraduate Diploma in Management Studies from Thames Valley University and BA (Hons) in French with Italian from the University of London. He is a member of the International Coaching Federation.
He lives in a rural village to the west of London with his wife, two children and Charlie the Labrador.
---
 Rebecca Prince, Product Adviser - Rebecca has worked with the Perth Leadership Institute in a number of areas including strategy, finance, sales and marketing, program delivery, product development and user experience. She is an expert in Perth's product architecture and design and in the use of the assessments for financial prediction. She is also a finance professional with over 15 years experience in both private industry and consulting. Rebecca holds a law degree from the University of New South Wales in Sydney, Australia, and is currently the Chief Financial Officer for a Florida-based middle market chemical distributor. She also serves in a voluntary capacity as an Advisor on the Board of the Alachua County Emerging Leaders. Her past career includes consulting positions with Ernst & Young, Andersen and Protiviti in Australia, China and Singapore. 
---
Neil Voorsanger is Partner, Product Development to the Perth Leadership Institute. In this role he consults on the development of our test instruments and their integration into the corporate training and development environment. Mr. Voorsanger brings over 30 years of executive training and development expertise. He has assisted executives in leadership training, and providing private coaching for career advancement. He has been a speaker on executive training and development for numerous industry associations including the American Management Association, the National Retail Merchants Association, and the National Distributor's Association. Mr. Voorsanger was responsible for product development for the Xerox Learning Division, Xerox Corporation. He has published numerous articles, such as for the Wall Street Journal ("The 10 Principles of Succeeding in an Organization"). Mr. Voorsanger graduated from the University of California, Berkeley with a BA in psychology (learning theory).
---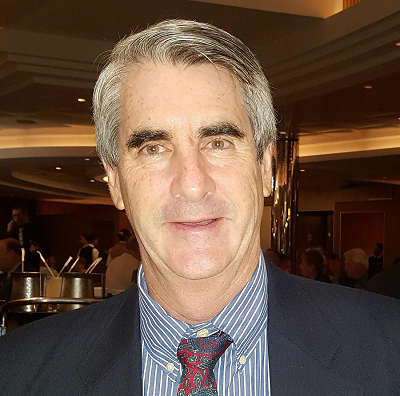 David Williams, Chief Information Technology Officer at the Perth Leadership Institute, supervises applications and IT infrastructure for Perth's services, including systems for online assessments and backend management, sales and operations.  He has been working with Perth Leadership in various capacities since 2005.
David has worked in the software industry for 30+ years meeting customer needs via customer centric solution via development, management and training.  His software engineering and management background started 30 years ago in working the paper industry using the state-of-art Informix relational database to produce inventory tracking systems. His contributions lead to successful implementation of the company's first million dollar contract.   Leaving private industry, David joined a research team at the University of Florida to build and produce IFAS's first interactive CDROM.  The next phase of his IT enrichment was working on the mainframe delivering student data via a high speed CICS web interface. David's other endeavors include healthcare projects, telemedicine and mobile products.  David is working with Perth Leadership to incorporate new products, database technologies and web technique to improve delivery of data and functions of business processes.
---
Chris Bartlett, Chief Architect and Quantitative Developer. 
Chris has a deep background in systems design and development of quantitative models for equities markets trading. He has designed and built numerous algorithmic trading systems for investment, derivatives and quantitative finance. His background gives him the rare combination of expertise in systems architecture and quantitative design with the ability to create scalable, reliable systems. Chris has a degree in Computer Science from Manchester and his positions have included Goldman Sachs, JP Morgan, JMS and Nobilis.
---
Eric Huang, Chief Product Architect. 
Eric's role is advising us on our technology architecture and futures. He has an unparalleled knowledge and understanding of our proprietary approach and some of the math and algorithms underlying it. During his tenure with Perth Leadership Institute, he has led efforts in the development and maintenance of the Perth assessment system and the analysis and aggregation of leadership assessment results.
Eric has 7+ years' experience building and managing a variety of internet products and complex business systems. He has extensive experience as a software engineer, system administrator, business analyst, project manager in corporate, startup and software consulting environments.
In addition to building software, he also has a passion for software engineering process automation and optimization.
Eric has held prior positions in Raymond James in the IT area and in Headspring as an IT consultant.
Eric holds a bachelor's degree in French language and literature from Sun Yat Sen University in Guangzhou, China, and a Master's degree in Information Systems and Operation Management from the University of Florida.
---