Career Coaching for Graduates and Students
Hard Times
In the current economy it is very difficult for recent graduates to obtain a job. The United States lost a net total of 2.6 million jobs in 2008, and over 524,000 in January 2009. Some analysts predict the unemployment rate could hit 10% by the end of this year.
For recent graduates the predicament is even worse since many have little or no work experience. In such tight times, if employers are going to hire anyone, that person needs to be able to hit the ground running. Many employers have completely suspended their graduate programs and hiring. Career fairs have many empty employer booths.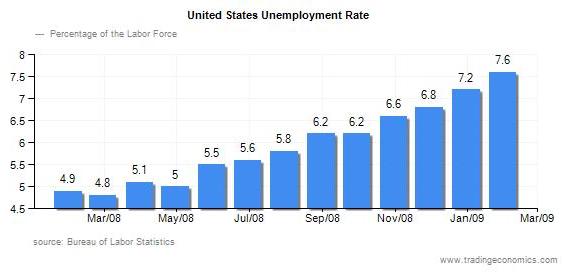 Dr. E. Ted Prince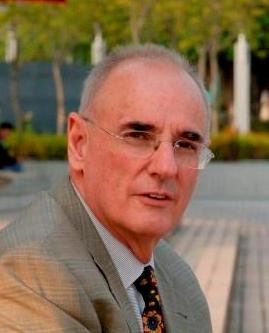 Dr. Prince has been running public and private companies for over 20 years. He has also served on numerous public and private company boards. He has hired and fired CEOs, managed acquisitions and mergers, opened new markets and built new products. Along with this he has dealt with more internal matters in all functions of an organization, including finance, information technology, engineering, sales, marketing and research & development. In addition, he has worked abroad as a senior governmental diplomat and also as a senior public servant at the healm of governmental departments. He has seen it all.
If you want to know how to maximize your career opportunities and stand out from the crowd in a job-scarce economy, Dr. Prince can provide you with unique insights into the business and public agency world, and can suggest creative approaches to your job search.
In addition to his business experience, Dr. Prince has lectured in entrepreneurship at the UF Warrington School of Business and been a returning judge for the business plan competition. He is familiar with the unique needs of students and recent graduates as they embark upon their working career.
Dr. Prince has spent significant time coaching students and recent graduates on creative ways in which they can maximize their career opportunities. He has helped students with:
Interview style
Interview strategy
Resume review
Application strategy
As can be seen from his testimonials, Dr Prince has made a profound impact on the careers of many students and graduates.


Career coaching from a real CEO
The Perth Leadership Institute offers a one-on-one career coaching and assessment package that can give you the edge you need. Nowhere else can you find an ultra-experienced CEO that will offer you one-on-one coaching at a very economic rate.
Our career coaching and assessment program covers a number of different areas:
Interview preparation and strategy - being successful in an interview is not just about presenting well and being articulate. You need to know what are the right things to say, depending upon your target organization's industry, size, and culture; and also the level and function of the person who is interviewing you. Effectively strategizing your approach is fundamental to differentiating yourself from the competition.
Interview style and practice - interviews can be difficult to obtain, and when you are successful in obtaining one, you do not want to make basic mistakes that will cost you the job. Interview practice lets you make these mistakes in a learning environment and gain critical feedback so you perform at your best on the day.
Tactical resumes - these days there is probably a 95% chance that your application will be eliminated as soon as the recruiter looks at your resume, despite your having all the skills and qualifications required for the job. There are many other people with exactly the same qualifications as you who are desperate for employment. In addition, in 2009 it isn't enough just to make sure you have no spelling errors and the layout and format of your resume is correct. You need to know how to be diplomatically aggressive so you can beat your competition. You need to understand what particular recruiters, employers, company functions, and industries are looking for.
International students - if you are an international student seeking employment in the United States your predicament is even more severe than usual. Even in the best of times, it is tough to convince an employer to sponsor you for a work visa, but now you are competing against scores of US citizens who have been laid off from all the companies that are currently drastically cutting costs. Perth's career coaching and assessment package can help you see how you can:

Leverage your nationality and overseas connections.
Behave and sound more like an American where it counts.
Understand the American culture and the factors of your own culture which will count for and against you in the US job market.

High Potentials and Emerging Leaders - you may be someone who has top grades and is certain of obtaining a position. But there are also pitfalls in having excellent qualifications that extend beyond the simple case where you are eliminated for over-confidence and arrogance. You need to understand the culture you are applying to be a part of, and how you show that you will fit into that culture seamlessly. Many graduates do not realize that this is also a critical factor that recruiters are looking for. In addition, if you want to position yourself to be identified as a high potential or emerging leader in your target organization, you need to know how to do this.
Masters students and candidates - you need to understand which Masters programs to choose to maximize your career potential, and how to leverage the Masters you are completing. You also need to understand how employers will view your Masters so you can play to the strengths and weaknesses they will perceive.
Assessments
The assessment package tells you two things you need to know:
Your Financial Signature® - are you likely to create wealth over the long term, for yourself or your employer? Our research shows that only 15% of the population have the natural propensity to generate a profit over the long term. If you are not in that 15%, then you need to know why, and how to correct it. Particularly in the current difficult times, employers want to know that you understand your natural business acumen and have taken steps to improve it.



Your Leadership Outcome Type

- what are your leadership strengths and weaknesses, and how do they affect your potential employer? Which function of the organization would you perform best in? What should you do to show your potential employer that you understand your business acumen vulnerabilities and have corrected them?






Benefits




What are the benefits and outcomes of the career coaching and assessment program? You will:

Have the right resume - most resumes are trashed with one glance from the recruiter who has been tasked with cutting back initial applications for the next round. Make sure you're not one of these.
Identify the right career path for you - once you manage to obtain a job, you want it to be the one that is going to position you effectively for your career.
Know the right employers - you need to know which are the best industries and organizations to apply for at the moment so as to avoid an immediate layoff due to cutbacks. You also need to know which employer is the most suitable for you in terms of size, culture and values.
Know how to contact the right employers - once you know which are the best employers for you to apply to, how do you contact them? Four out of five jobs are obtained through existing networks, i.e. people you already know. That means that many of the potential jobs available in the market are never advertized. You need to know how to approach the right employer to seek your new job.
Know how to market yourself - if you don't know how to market yourself, you are dead in this economy.
Know how to present your strengths - there is no leeway for mistakes in today's markets and no time to present anything but your strengths. You need to know what they are and how to present them in an effective and time-efficient way.
Understand interview strategy - performing well in interviews is not just about presenting well and showing competence. You need to know which buttons to press with your interviewer to get you through to the next round and secure that job offer.
Testimonials
"Perth's coaching team was critical in helping me successfully obtain a great job offer in this extremely difficult market. They made some suggestions regarding my application, which made me stand out from and defeat over 80 other applicants. They gave me an edge I could not have achieved on my own."

- Steven Weiner, Bachelor of Liberal Arts (Classics) graduate, University of Florida

"Through the Perth Leadership Institute I gained a unique exposure to the business world which helped me to understand possible career paths for myself in terms of how future employers can leverage my strengths. I would thoroughly recommend working with the Perth coaches if you get the opportunity. As a young student or graduate, there are not many other chances to work one-on-one with such an experienced and successful team."

- Miguel Barbosa, Masters of International Business graduate, University of Florida

"Being an international student in the US, sometimes it's hard to overcome the cultural barriers. However, the Perth coaching team gave me many useful suggestions on my social skills and English presentation. They also coached me on many business dimensions relevant to my personal financial profile, such as my Financial Signature. It has been invaluable to have these suggestions and exposure to the business knowledge of experienced entrepreneurs."

- Sophie Ou, Masters of Science in Management, University of Florida

Packages

JobSearchTM

Includes:

Your Financial Signature®
Your Leadership Outcome Type
One hour of one-on-one coaching

The coaching session can be general or can focus on one of the following areas:

Interview preparation and strategy
Interview practice
Resume preparation and tactics
International students' issues
High potentials' and emerging leaders' issues

 

Please contact us for pricing.

Additional sessions can be arranged on a case-by-case basis.