Academic Resources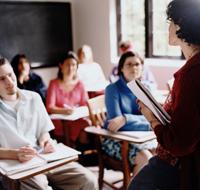 McGraw Hill will provide a complimentary copy of The 3 Financial Styles of Very Successful Leaders to accredited professors who teach business courses at any level in accredited institutions of higher education. If you are qualified you may apply for the book here.

Please note that this program in administered by McGraw Hill and not by Perth Leadership and all communications should be with that organization.
Content Summary
The book develops a new approach to analyzing the impact of financial decisions by executives in organizations in both the public and the private sectors, although it is more oriented to the private sector. The book shows that all individual have personal financial traits that express themselves through our financial decisions in characteristic ways. The expression of these traits reflects a Financial Signature® that each individual possesses. There are nine Financial Signatures®. Each of these will lead to a characteristic impact on financial performance and this, in turn, will reflect itself in the valuation outcome of an organization. By understanding our Financial Signature® we can improve our financial performance and that of our organizations and align ourselves more closely with the valuating target of the organization we work within.
Relevance to Business Courses
The book is relevant to a wide variety of courses in business. These are detailed within the course outline guide. The book is based on concepts of behavioral finance. As applied in such, it integrates findings in the behavioral sciences with those in economics, fiancé and management. Instructors should therefore note that the book and its findings can be applied and integrated in a wide variety of course that will provide new and intriguing material for students. In particular it will show them the practical aspects and real-world aspects of many of the more theoretical disciplines by showing then how these need to be modified by understanding how behavior impacts models of economic and financial functioning.
Course Outlines
The book may be used for the following courses on a full semester basis:
Entrepreneurship
Organizational Behavior
Management
Human resource management
Personnel management
Human resource strategy
Business strategy
Behavioral finance
The following courses may also be taught with the book as one component:
Entrepreneurship
Organizational Behavior
Management
Finance
Marketing
Human resource management
Human resource strategy
Industrial psychology
Personnel management
Business strategy
Behavioral finance
A course outlines and other details are available for download in PDF format.